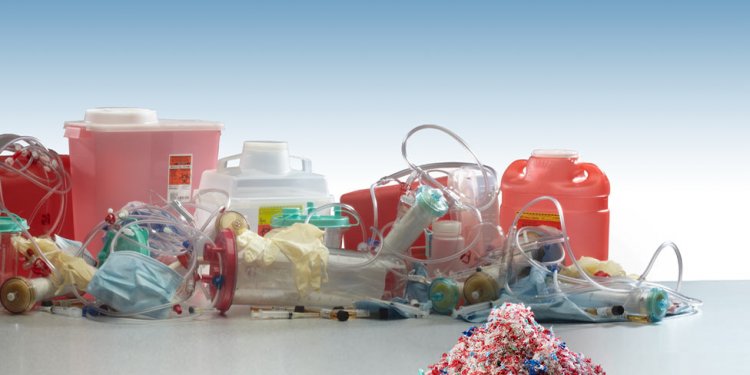 Medical Waste Disposal Machine
The sharps are either:
(a) Dropped directly into the locked Teflon-lined metal container, called the transporter which has a clear safety tube at the top for inserting the medical waste. When the machine's container is filled with waste to the indicated line, a few inexpensive special high temperature plastic discs are placed in the transporter.
or
(b) Dropped into disposable sharps containers When the disposable container's contents reaches the designated fill line, it is capped, locked and placed in the machine and one inexpensive indicator disc is added.
The machince is locked and switched on. During processing the waste and the machine's container are sterilized at very high temperature. Only at this very high temperature will the discs melt and encapsulate the waste, which will already have been physically destroyed by the heat. The plastic discs are not only the encapsulating medium but are also a bio-physical indicator that sterilization and destruction has occurred. The final result is a sterile unrecognizable amorphous block which has reduced in size by approximately 75% during sterization and encapsulation. This resultant block is non-regulated waste and can be disposed of in the regular trash receptacle.
Share this article
Related Posts