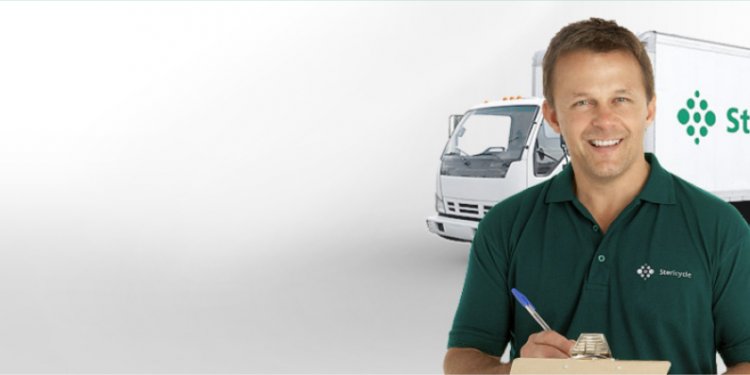 Stericycle Medical Waste Disposal
There is reason to believe that Stericycle Inc. (SRCL), the Lake Forest, Ill.-based company that specializes in collecting and disposing of medical and hazardous waste, could be in play or targeted by an activist investor soon.
Stericycle last month adopted an executive severance and change-in-control compensation plan. According to an Institutional Shareholder Services QuickScore report, obtained by TheStreet's sister publication The Deal, Stericycle went from having no golden parachute for its chief executive, Charles Alutto, to a standard compensation plan where if the CEO is terminated within two years following change of control he will receive three times his annual cash compensation, base salary plus target bonus. ISS issued a red flag for having salary plus target bonus as the basis for the CEO's golden parachute.
But more importantly, these kind of changes are often a precursor to a company striking a deal to be acquired, or at least it isn't unusual for a company to set up change-of-control pay plans like these following the receipt of an unsolicited offer of some sort. An unsolicited bid could be enough to draw the attention of an activist agitating for a sale.
A possible goal, for an activist, could be to drive Stericycle into being acquired - with Waste Management Inc. (WM) emerging as a potential buyer. The Houston, Texas-based waste and environmental services company's CFO, James Fish, told analysts on an April earnings call that it could go after a "big acquisition" if it looks like it's "strategic and reasonably" priced.
Should an activist decide to privately or publicly launch an insurgency campaign he would likely keep an eye on an approximate February 25 deadline to nominate dissident director candidates to Stericycle's board at its 2017 annual meeting.
There is some downside risk: A Waste Management-Stericycle combination could raise the ire of antitrust regulators who might seek to block the deal over hazardous waste concentration.
But Michael Pryce-Jones, senior governance analyst at the Teamsters, notes that the compensation plan change reminds him of a move by Oakley to disclose in June 2007 that it had improved its severance packages for top executives in a change-of-control situation, a move that came a few weeks before the sports sunglasses company announced that it was being acquired by Luxottica Group SpA (LUX) for $2.1 billion.
EDITORS' NOTE: This article was originally published by The Deal, a sister publication of TheStreet that offers sophisticated insight and analysis on all types of deals, from inception to integration. Click here
See also:
Share this article
Related Posts