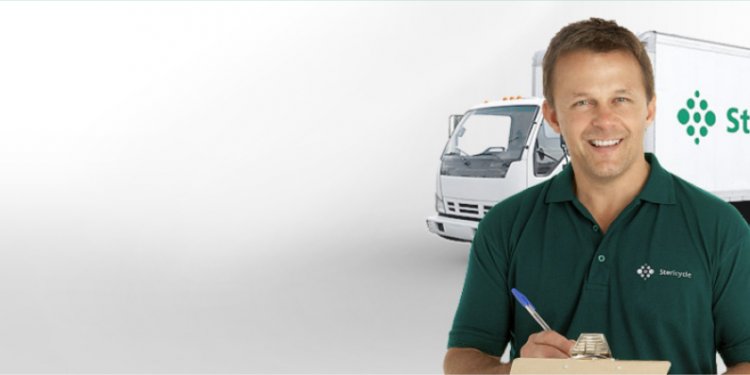 Medical Waste Disposal Jobs
Medical waste workers, also known as medical waste transporters, handle the collection and drop off of medical waste from hospitals, clinics, blood banks, veterinary hospitals and other healthcare locations where medical waste is generated. Take a look at some of the good and bad to being a medical waste worker.
Pros of Being a Medical Waste Worker
No formal education is required.*
Economy has little impact on this field due to the need for waste disposal.*
Average job growth (about 14% from 2012-2022).*
Good job opportunities due to workers who retire or leave this field.*
Cons of Being a Medical Waste Worker
Despite safety measures, an inherent risk and danger occur in dealing with hazardous materials.*
Overtime and shift work can be required.*
Long commutes are common.*
Stress can occur, especially when workers are called in on emergency cleanup jobs.*
Source: *U.S. Bureau of Labor Statistics.
Job Description
Medical waste workers have a variety of responsibilities besides simply driving the waste to an appropriate location. Workers must always identify the type of waste prior to transportation. If you discover a waste other than the type you're authorized to carry, you're not allowed to complete the transport. You must maintain daily records of the amount of waste you transported to the disposal facility. That facility must be an authorized waste receiving facility. The transporter is responsible for ensuring waste is transported in a proper vehicle. This means that the vehicle must be maintained so that no leaking or discharge of waste occurs.
Salary Information
The U.S. Bureau of Labor Statistics (BLS) reported in May 2014 that hazardous materials removal workers earned about $20 hourly, which amounted to an average of around $42, 000 annually (www.bls.gov). The states that had the highest paying salaries for hazardous materials removal workers included Alaska, New Mexico, Nevada, Ohio and New York. Hazardous materials removal workers who were in the top ten percent of wage estimates made about $32 or more an hour, which is about $67, 000 yearly.
Training and Licensure
Most employers want to hire medical waste workers with a high school diploma or a GED. Beyond that, most of your training comes from your employer. Normally, you'll have at least 40 hours of on-the-job training. The exact amount of job training is dependent upon various federal and state regulations. Your employers are responsible for your training, so you can be assured that you'll fulfill all the necessary requirements in time. At the end of your training, you'll be licensed with the government to perform medical waste removal work. If you're driving a specialized vehicle, you'll also need to obtain the appropriate license.
Share this article
Related Posts