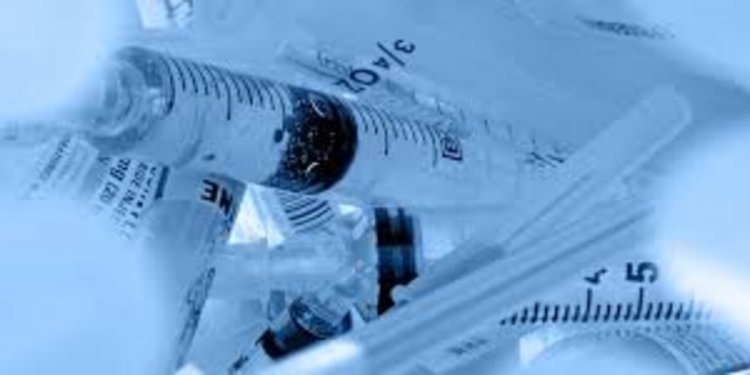 Medical Waste Disposal North Carolina
Practice Type
Zip Code
Projected Annual Savings
Community Health Center
27910
$25, 362
Urology
27203
$2, 462
Family Practice
$12, 913
Health Care Clinic
28801
$34, 650
$26, 400
Funeral Home
28018
$1, 320
North Carolina Culture
Expect a little respect from citizens of North Carolina and you won't be disappointed. This is a quintessential Southern state, where old fashioned courtesies such as holding a door open for a friend or always serving the guests first are de rigueur. But racing along with old Southern charms are 21st century social and artistic dynamics, as well as an exciting recent race to the Super Bowl by the state's celebrated Panthers. A diverse geological landscape divides North Carolina into three regions, the outdoor activities and stunning natural beauty of the Blue Ridge and Smokey mountains on the west end of the state, the central and grassy hill rolling Piedmont region where the capitol of Raleigh and the largest city of Charlotte are hubs to modern industries and fast-growing populations, and the long Coastal Plains, home to our military, film-makers, historic cities such as Wilmington and New Bern, and a birthplace of aviation, at Kitty Hawk. There are many secluded beaches along the North Carolina coast, and it is likely the Wright Brothers chose this quite fishing village as the base of their experiments in flight. Marked today as a National Park and with an enormous winged stone monument in the nearby sand plain of Kill Devil Hills, where the flight actually took place (the success telegraph was sent from Kitty Hawk, and that's how legends are born), Wilbur and Orville Wright are memorialized by "dauntless resolution and unconquerable faith". It is still possible to walk along the routes of the four flights they made in their heavier than air propeller aircraft, the literal launch points of modern history.Down below, and far to the west, a 469 mile paved highway called the Blue Ridge Parkway loops through both the modern and ancient history of the Appalachian and Blue Ridge Mountains. This epic drive through neighboring Virginia and North Carolina reveals natural wonders and layers of social history, trailheads for hikers, folk art centers, vintage homesteader cabins and remnants of early historical industry and farming, the first American forestry school, the Cherokee Indian Reservation, and grand panoramas of North Carolina's stunning diversity and scope. "From Murphy to Manteo" is a popular saying in North Carolina, linking the most western and eastern state towns and everything in-between.
North Carolina Medical Waste Disposal
The North Carolina Department of Environmental Quality (NCDEQ) keeps a strong eye and steady hand on diverse environmental challenges, including avian flu, storm seasons, drought, coal ash, offshore energy, and much more. All issues are important when it comes to public health and stewardship of the environment. This includes all aspects of medical waste management, including packaging, storage, transportation, treatment, and disposal. North Carolina waste management regulations are administered by the NCDEQ and Natural Resources, Division of Waste Management. There are other agencies that have additional regulatory control over aspects of medical waste disposal and management, including OHSA, the USDOT, the USEPA, and the North Carolina Hazardous Waste Section.
For North Carolina, medical waste is defined as any solid waste which is generated in the diagnosis, treatment, or immunization of human beings or animals, in research pertaining thereto, or in the production or testing of biologicals. More specific definitions and types of medical waste can be found in Medical Waste Management Rules Section .1200 from the NCDEQ.
NCDEQ storage regulations require that medical waste must be stored in a manner so as not to create a nuisance either by noxious odors or by encouraging the presence of vermin. Regulated medical waste must be maintained in a non-putrescent state. Regulated medical waste must be stored in a manner that maintains the integrity, including labels and markings. Areas used to store regulated medical waste must be accessible only to authorized personnel. Vermin and insects must be controlled. All floor drains in the storage area must discharge directly to an approved sanitary sewer (sewer or septic system). Ventilation must be provided. A plan must be maintained at the facility to ensure proper management of regulated medical waste.
North Carolina medical waste storage and disposal regulations are complex, and differ depending on the type of health care facility you are work for. The definitions vary from integrated medical facilities to health service facilities. An integrated medical facility is located in a single county or two contiguous counties, is affiliated with a university medical school or are under common ownership or control, and serves a single service area. Health service facilities may be defined as a hospital, long-term care hospital, psychiatric facility, rehabilitation facility, nursing home facility, adult care home, kidney disease treatment center, including freestanding hemodialysis units, intermediate care facility for the mentally retarded, home health agency office, chemical dependency treatment facility, diagnostic center, hospice office, hospice inpatient facility, hospice residential care facility, and ambulatory surgical facility, or a funeral home, veterinary hospital, dental and research lab. Each of these facilities is likely to be involved in medical waste disposal and biohazard waste disposal, but each one is also likely to be regulated differently under the various rules and codes of local, state and federal agencies.
Share this article
Related Posts